"The Lighthouse of our lord"
Instructing, Inspiring and Illuminating the Community of Christ ~ Matthew 5:14-16
located in the heart of newport news, virginia
3000 Jefferson Avenue, Newport News, VA | 757-380-5327 | office@myfbcee.org
"Preach at all times, if necessary use words..." ~ Saint Francis of Assisi"
Count Down to This week's worship service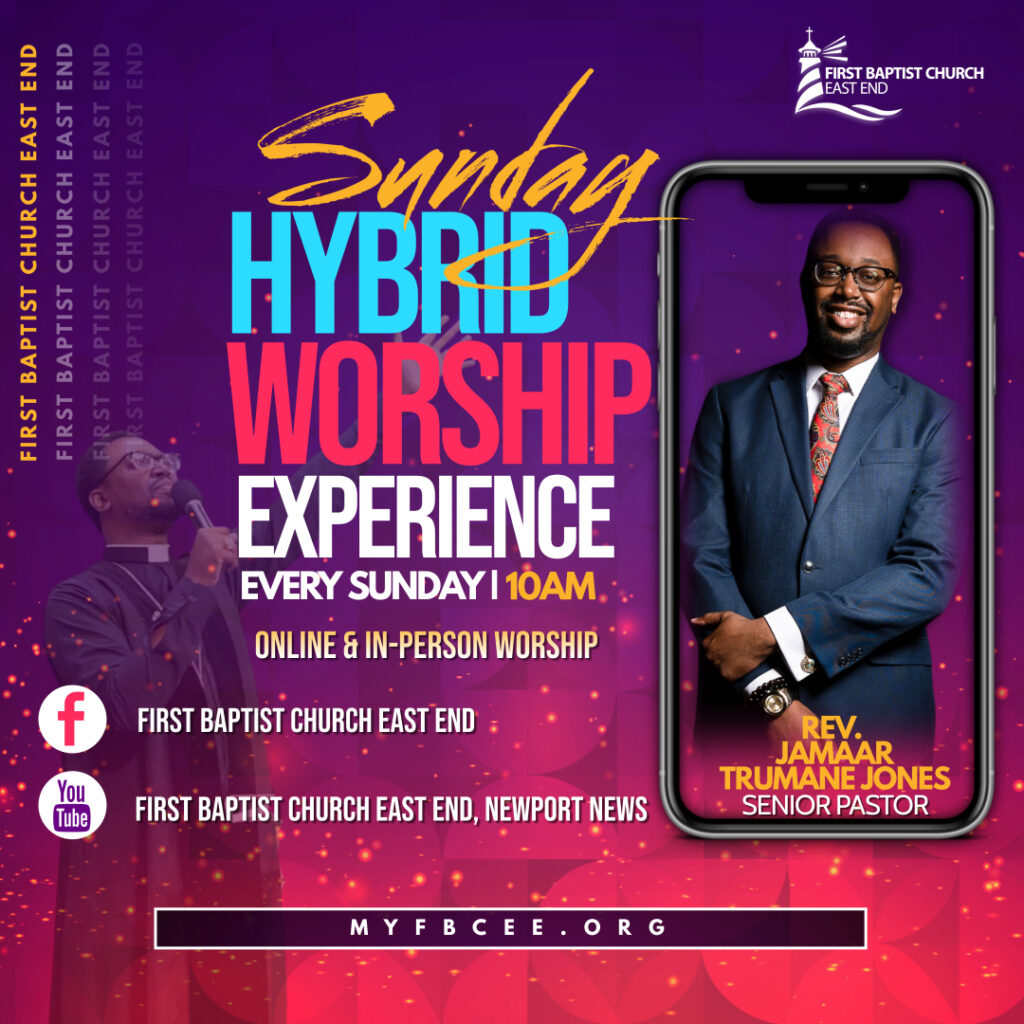 Join us in-person or online for hybrid worship service.

welcome to first baptist church east end
Thanks for visiting FBCEE's website!  If you are in need of some "Good News in Newport News", we encourage you to stop by "The Lighthouse of Our Lord" where we practice passionate worship, radical hospitality, intentional faith development, risk-taking missions and service and extravagant generosity.  We look forward to connecting with you.
"Lighthouse of Our Lord"; for scripture (Matthew 5:14-16) reminds us that we are the light of the world and a town built on a hill cannot be hidden…so let your light so shine before others, that they may see your good deeds and glorify our Father in Heaven.  
A lighthouse is a tower built on or near the shore with a powerful bright light that emits a continuous signal to navigators and passing ships.  As individuals of all walks of life travel upon stormy seas of life; First Baptist Church East End is "a Lighthouse" that will help direct us throughout the night as we pray for guidance towards the peaceful shores of glory.  As a "Lighthouse of Our Lord", we are committed to instruction, inspiring and illuminating the Community of Christ.  
"You are the light of the world.  A town built on a hill cannot be hidden.  Neither do people light a lamp and put it under a bowl.  Instead, they put it on its stand, and it gives light to everyone in the house.  In the same way, let your light so shine before others, that they may see your good deeds and glorify your Father in Heaven." ~ Matthew 5:14-16